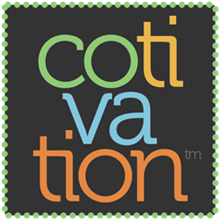 The time is NOW for the independent professionals, the "new workers" 1, the entrepreneurs, of Castle Rock to COME TOGETHER and experience the power of working in a creative environment with like minded professionals…inspiring, motivating, connectedness.
The reality is, working alone sucks!
Throughout history, mankind has been finding ways to gather with intention out of mutual self-interest. It is in our nature. It's why coworking is taking off like wildfire.
So, have you scheduled your tour yet?
If you are on the fence of what a community like this can do for you and your business, let me offer another incentive. Starting July 1st, ConneXion Spot will be launching its first Cotivation group. If you sign up today, you will not only be able to have a new place to work and a new business network, you will be able to be involved in a collaborative motivation group. Nobody said working for or by yourself would be easy. While the freedom of independence is wonderful, the responsibility of having to manage everything yourself can be daunting. Fortunately, you are far from alone. With Cotivation, you and a small group of fellow coworkers gather weekly to set goals, tackle challenges, and keep each other accountable.
It's an exciting time for the "new worker"1. By 2020, it is projected that 40% of the workforce will be considered independent professionals2 and right now there are over 5,000 folks here in Castle Rock considered to be independent workers. These professions include freelancers, technology consultants, writers, sales managers, and solopreneurs, to name a few. The growth is fueled by working anytime, anywhere, defining your own career path, breaking financial ceilings, producing customized output that truly serves the customer, using worldwide collaboration technologies, and skyrocketing expertise with online learning platforms. However, this rise of the new worker is now leaving people feeling like they are on an island when it comes to growing their business and staying motivated and inspired. We are social creatures and the passion of the new worker quickly fades as isolation sinks in. How often do you look up from your laptop in a coffee shop and strike up a conversation with the guy or gal next to you? I can bet, not very often. There is no way to know if they are like you, working on a business, struggling with the same challenges you do when trying to grow your business.
So don't hesitate. Join the movement…it is happening now and it is happening in Castle Rock. The first 10 full or part time members to sign up will receive 25% off their first 2 months. All memberships are month to month. You have nothing to lose, except your isolated island.
Happy Connecting!
Trudi
Sources: 1 http://newworker.co/mag/about/ 2 http://globalworkplaceanalytics.com/telecommuting-statistics
If you no longer wish to receive our emails, please simply reply and type unsubscribe in the subject line.